As a homeowner, cleaning your home is something that you should already be doing on a regular basis. However, over a long period of time, basic cleaning is just not enough to get everything in your home completely clean, which is where professional cleaning services come in handy. If you need to get carpet cleaning in DeKalb, IL, you should think about combining it with other cleaning services.
Carpeting
Cleaning the carpet is the most important part because it is something that you see and use every day. Whether you only have carpet in the bedrooms or you have it throughout your home, this should not change how important it is to get a deep clean every once in a while. Even the highest quality vacuums are unable to perform the deepest of cleanings to enjoy long-lasting and spotless carpeting.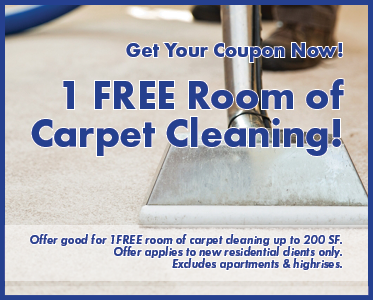 Furniture
In addition to your carpet, it is likely that your furniture needs cleaning as well. Using furniture cleaner and keeping up with regular vacuuming is essential to keeping it look good on a weekly basis, but you will want to take advantage of professional cleaning every once in a while to freshen it up. It is easy to get any fabric-made furniture clean at the same time as you have your carpet cleaned.
Area Rugs
If you have area rugs throughout your home, you will likely notice that they can endure just as much wear and tear as carpeting, and they are just as susceptible to stains and long-term damage.
To maximize the longevity you get from your carpet, furniture, and area rugs, you should not hesitate to use cleaning services to take care of these fabric-related aspects of your home.
Contact us if you want to learn more or have any questions about our services. For all your cleaning in Dekalb County, call Clean USA!