Looking for a guide to help you keep the carpet in your house clean throughout the year? Then you've come to the right place! Keep reading for useful tips and tricks to implement when carpet cleaning at home.
Do Daily Maintenance
Do you hate having to dedicate hours to cleaning your carpet every single time a friend or family member decides to come over for a visit? Then consider doing daily maintenance on your carpet to prevent the dust and dirt from getting out of hand. If you don't mind the hassle, then go ahead and bring out the electric vacuum cleaner at the end of every day. On the other hand, if like everyone else you prefer something a bit more quick and easy, then invest in a non-electric vacuum cleaner. Such vacuums are lightweight and takes up very little space. Also, the fact that you don't even need to plug it in makes it less of a hassle for you to bring it out to clean up the carpet a little after you've finished eating dinner every night.
Use an Electric Vacuum Once a Week
Even with daily usage of a non-electric vacuum on your carpet, you'll still want to bring out the electric one once a week. That's because even though the non-electric vacuum will keep your carpet from looking horribly dirty in between electric vacuum cleaning sessions, it still won't be able to pick up all of the dust. For that you'll still need the electric vacuum cleaners. Thus, do try to do it about once a week. Click here for tips on how to vacuum
Contact us or read more of our postings to discover more tips and tricks for keeping your carpet clean.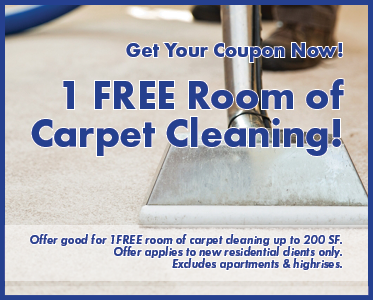 If you are in DeKalb, Illinois or surrounding areas and find yourself in the position to hire a residential or commercial carpet cleaning company, please contact us. Our friendly and knowledgeable staff are happy to answer any questions and address any concerns you may have.
Clean USA has 2 conveniently located offices in Illinois to help better serve our growing list of customers.
Dekalb, Sycamore, Dekalb County and surrounding areas:  920 W. Prairie Drive Suite M. Sycamore, IL 60178
Aurora, Naperville, Dupage County and surrounding areas: 1755 Park St Suite 200. Naperville, IL 60563