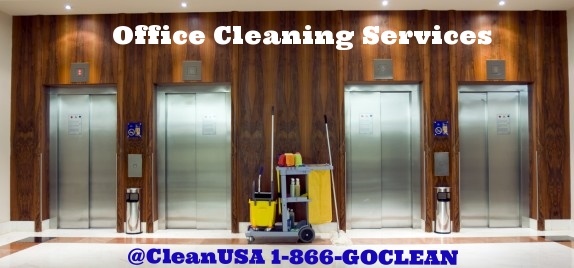 As a business owner, you know that the difficult part is not choosing an ideal space and filling it with furniture and professional décor;
…the challenge is keeping it looking clean on a daily basis. Especially in shared office spaces, it is easy for clutter, small spills, and dust coating every surface to inadvertently cast a negative light over your office. Here are four reasons why hiring a commercial janitorial service is the right approach to keeping your office clean.
First Impressions
You only get one shot to make a good first impression and your office is a visual representation of who you are and how you choose to do business. A janitor service can help keep your space tidy and free of telltale dust and cobwebs that might suggest to potential clients that you lack attention to detail.
Consistency
Rather than parsing out cleaning jobs to secretaries and staff, take a holistic approach to keeping the office clean. Commercial services are held to a high expectation, and this is what you can expect on a daily basis. Having a regular cleaning crew will free up time for employees and will make them more comfortable while at work.
Increase Productivity
Hiring a commercial janitorial service can add significant productivity for your staff. The office is clean and better organized, leaving your workforce to do just that – work. Employees can be more efficient in their daily tasks, thanks to their clean and well-maintained office environment. Click here for more info
[uxi_video id="hpzXfZnFOvI" size="400″ type="youtube" ratio="4by3″ center="false" relate="false"]
Healthy
Especially during cold and flu season, businesses suffer from numerous periods of illness that work its way around the office. A proper nightly cleaning that includes disinfecting work spaces and common areas is a good first line approach to keeping illnesses at bay. Janitorial services know how to properly sanitize and maintain a healthy living environment.
If you are interested in a commercial janitorial service for your business, we can help. Contact us for more information, or schedule a complimentary estimate and see how we can be your number one choice for office cleaning.
Clean USA has 2 conveniently located offices in Illinois to help better serve our growing list of customers.
Dekalb, Sycamore, Dekalb County and surrounding areas:  920 W. Prairie Drive Suite M. Sycamore, IL 60178
Aurora, Naperville, Dupage County and surrounding areas: 1755 Park St Suite 200. Naperville, IL 60563