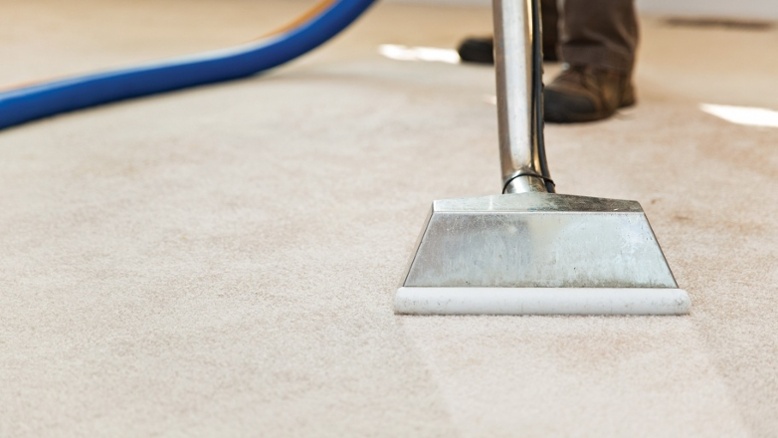 As a home or business owner with carpeted household floors, you understand the importance of keeping your carpets as clean as possible in order to preserve both their pristine appearance and their high quality, like-new condition. Therefore, it is vitally important that your carpets are treated using the most effective carpet cleaning option available.
While frequent routine carpet maintenance through use of a home vacuum cleaner plus the occasional application of a spot stain remover are important, it is also essential to provide your carpet with a more thorough cleaning on a regular basis. This requires carpet cleaning equipment that is more powerful than what is generally sold for daily household or office use.
So should you rent a steam cleaner to do the job yourself, or should you leave the work to the hands of a professional? A simple comparison of the two options reveals which one is more effective:
Compare The Cleaning Equipment: When you rent a steam cleaning machine, the quality of equipment you are using is uncertain depending on how much use the machine has had through the years. Even if the machine is in excellent condition, rented steam cleaners generally are not powerful enough to remove all of the dirt from the carpet, and also lack the suction capacity to remove all of the water that is used in the cleaning process. This often leaves the carpet less than thoroughly cleaned, and damp for many hours following the treatment. Professional carpet cleaning machines are truck mounted, giving them maximum suction capacity to both lift all dirt out of the carpet and to remove all excess water, allowing more rapid drying time following the treatment.
Compare The Level Of Expertise: While doing a job yourself is always a noble effort, it is not always the most wise choice. Most carpet cleaning professionals have years of experience, and are highly skilled in the use of the required equipment. In addition, they understand how to best apply the necessary cleaning treatment, and can address the unique cleaning needs of each carpet in terms of dirt removal, stain removal, odor removal, and removal of microscopic lifeforms such as dust mites. For these reasons, the diverse range of issues that must be addressed is usually better left to a team of professionals.
Compare The Results: The highly effective hot-water extraction method used by professional carpet cleaners utilizes the combined effects of high-powered water circulation and powerful carpet-safe cleaning fluids to loosen and lift dirt deeply embedded in carpet fibers, getting your carpet as dirt-free as possible. In addition to dirt removal, professional cleaning removes stains and odors, leaving your carpet looking like new and smelling sparkling fresh. These superior results are simply not possible with rented steam cleaners, which generally cannot reach the most deeply embedded dirt, and which simply lack the powerful cleaning agents to completely remove the most difficult stains caused by items such as wine, juices, sauces, or blood.
Given the many benefits of professional carpet cleaning, isn't it time to leave your carpets in the capable and expert hands of a professional? Our team is highly skilled, and can successfully address all of your carpet cleaning needs. We pride ourselves in providing quality service at reasonable prices. For further information on how we can give your carpets the superior cleaning treatment they need, contact us today!