Don't you just way the way your home looks and feels after professional carpet cleaning? It almost reminds you of the day you first moved into your new home. The world feels full of potential, and you almost believe, for a few weeks, that your house will never get messy again.
Of course, reality always sets back in after a while, but it's nice to savor the clean, fresh, joy of clean carpets for as long as possible.
Most experts recommend that you have your carpets professionally cleaned at least once a year to prolong the life of the carpet. Of course, some people love that freshly cleaned feeling so much that they have their carpets cleaned twice a year.
However, what should you do about small stains in your carpet between cleanings? We have a strategy you may have never considered: Iron your stains out! This particular strategy works really well with greasy stains.  So, if you drop a slice of pizza on the floor, or a cheeseburger, a plate of fresh cooked bacon, or you know anything delicious enough to have some ample greasiness, start heating up your iron.
According to the Huffington Post video, "You Should Be Cleaning Your Carpet With an Iron. Here's Why" by Suzy Strutner,
"Carpet expert Bahram Shabahang of design house Orley Shabahang tipped us off to the above trick. It involves layering paper towels on top of the stain and ironing the surface until the stain lifts out in the most impressive way possible. "
As soon as you are ready for you next professional carpet cleaning, please contact us. We would love to give you that "move-in clean" feeling all over again.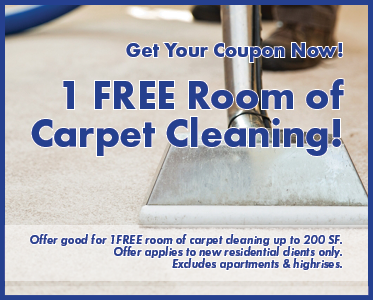 If you are in DeKalb, Illinois or surrounding areas and find yourself in the position to hire a residential or commercial carpet cleaning company, please contact us. Our friendly and knowledgeable staff are happy to answer any questions and address any concerns you may have.
Clean USA has 2 conveniently located offices in Illinois to help better serve our growing list of customers.
Carpet Cleaning Dekalb, Carpet Cleaning Sycamore, Dekalb County and surrounding areas:  920 W. Prairie Drive Suite M. Sycamore, IL 60178
Carpet Cleaning Aurora,  Carpet Cleaning Naperville, Dupage County and surrounding areas: 1755 Park St Suite 200. Naperville, IL 60563