Our Team
Justin Elliott, President.
Justin heads the sales and strategy of the organization. His background in Business Marketing, Management, International Business, and Operations and Management Information Systems, all of which were received through studies at Northern Illinois University, International Business Europe, and the Beijing School of Business.
---
Mike Elliott, Operations Manager. Mike lead a successful career in the cleaning industry before retiring and eventually was recruited to lead the operations team at Clean USA. His military background gives him the insight and determination to lead processes and systems for the organization.
---
Theresa Holterhaus, Office Manger. Theresa leads the office and manages the functions of scheduling & billing. She has been with the company over 10 years.
---
Robert Marsico, Area Manager. Robert leads the janitorial division and supports both our commercial customers and staff. Roberts expertise is in janitorial operations and franchise development & support.

---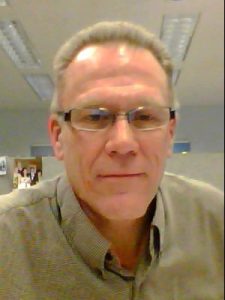 Paul Lyons, Sales Manager.
Paul is a veteran in the sales industry and leads the team in various selling roles including managing call center staff and outside sales.
---
Loren "Mike" Goatcher, Lead Technician. Loren leads our carpet cleaning division and oversees both our daytime and nighttime operations.
---
Tim Ritchie, Technician. Tim assists our crew chiefs and lead technicians with carpet cleaning & restoration duties.
---
Jim Prothero,  Technician. Jim assists our crew chiefs and lead technicians with carpet cleaning & restoration duties.
---
Cleaning Technicians
Jeannette Ackerman
Lysette Alegria
Tammy Berke
Wyatt Boehm
Sandra Carmona
Leah Cooper
Victor Dorantes
Kim Elliott
Chad Fant
Kimberly Ferguson
Kelly Francis
Amaury Garcia
Armando Garcia
Meti Girma
Luz Godinez
Laura Haseman
Nayelli Lagunas
Tonya Martin
Jennifer Nendze
Tiffany Neri
Cassandra Pope
Pablo Rios
Michael Schroyer
Anna Shepherd
Katrone Shepherd
Beverly Smith
Veronica Torres
Hanna Urbashich
Andrea Ward
Brisa Zayago
---
At Clean USA, we offer a team of experienced cleaning technicians and specialists. We are insured, bonded, certified, and licensed to perform carpet cleaning, janitorial services, and more. For additional information about our carpet cleaning company's team, check out the video below or just give us a call! We'd love to hear from you!