When you first found your current rental, one of the things that you might have loved is the comfy carpeting. However, you might be worried about losing your rental deposit because of that same carpeting. Staining or otherwise damaging carpet can be pretty easy, but if you follow these tips, you should be able to get your deposit back without any problem.
Cover it With Rugs
Whenever possible, consider putting down throw rugs throughout the carpeted areas. Then, you'll have a nice barrier between you and your family and the floor and can help protect the carpet from stains and high-traffic wear and tear. Plus, adding in your own rugs is a nice way to personalize a dull rental space.
Kick Your Shoes Off
It's a lot easier to prevent stains on your rental carpet if you and your family members kick your shoes off when you walk in the house.
Avoid Spills
If it were your own home, you might not mind your family eating and drinking on the carpet. To avoid spills that might cut into your deposit, however, it's a good idea to keep the food and beverages in the kitchen.
Have it Cleaned
If you hire a carpet cleaning company to come and clean your carpet twice a year, you can get rid of dirt and stains before they set in and can keep the carpet nice and clean. Not only will this be a good thing for your family but it can help prevent damage to the carpet as well. Make sure that you have it thoroughly cleaned at move-out to ensure that your landlord is impressed.
Follow these tips, and the carpet in your rental is sure to stay in good condition. If you're in need of professional carpet cleaning services, contact us at Clean USA today.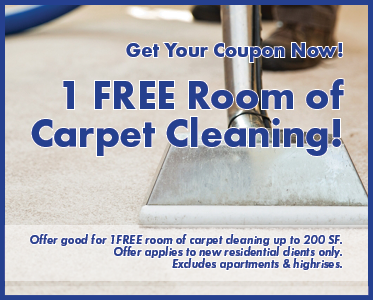 Clean USA has 2 conveniently located offices in Illinois to help better serve our growing list of customers.
Dekalb, Sycamore, Dekalb County and surrounding areas:  920 W. Prairie Drive Suite M. Sycamore, IL 60178
Aurora, Naperville, Dupage County and surrounding areas: 1755 Park St Suite 200. Naperville, IL 60563