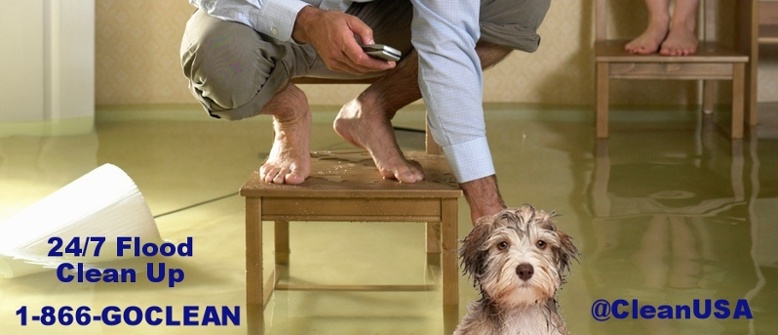 Water Restoration can Save Your Carpets
Coming home to see water seeping out from underneath your washing machine and all over you home is up there on the list of a homeowner's worst nightmare. Sustaining significant flood damage from a natural disaster is also a serious concern, depending on where you live. But if you do have flood damage, you need professional help right away to make sure you don't end up with a lasting mold problem, structural concerns, and to protect your belongings.
Clean USA offers comprehensive water restoration services. We use a truck mounted high-pressure water extraction system. We can get standing water out of your home, and water out of your carpets and upholstery. We also provide mold remediation services. So, you if are in a situation where the water has already done its damage, we offer cleaning services to help.
It can be difficult to know who to trust or who might be trying to take advantage of you in a situation like a flood. But Clean USA has an exclusive IICRC (Institute of Inspection, Cleaning, and Restoration Certification) rating, so you know you can trust us and that our professionals are certified. Also, we have worked with almost every insurance company in the Dekalb County area. We know for you, the homeowner, you are going through a lot if your home has been damaged, and we want to normal as quickly as possible.
Contact us today at Clean USA for water restoration services, or any other of our emergency, cleaning, or janitorial services.