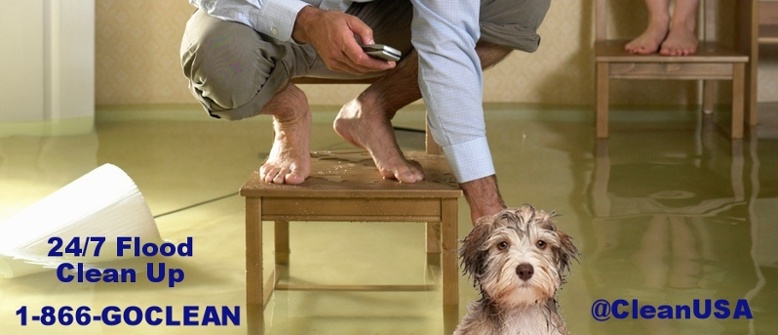 24/7 Emergency Service
Water damage to your home is an experience home and business owners dread. But if it does happen to you, you need to find professionals to come in right away and help with water restoration so you don't have any lasting damage. Clean USA is your go-to company for water restoration in Dekalb County, Dupage County, Kane County, and Kendall County.
You might think flood damage would not happen to you because you don't live near a river or you live in a high area. But aside from flooding from weather, there are other circumstances that cause flooding. Unfortunately, flooding can happen to anyone due to leaking plumbing, a roof leak, or a window leak.
Clean USA can certainly help get rid of the water. But it is also important to remember that water means mold if the problem isn't taken care of properly. Here are some of the services Clean USA performs to make sure we not only get rid of the water, but prevent lasting problems. Clean USA does mold and water remediation, flood clean up, disaster clean up, water extraction, structural drying, and antimicrobial treatments.
When you hire Clean USA, you are hiring one contractor that can perform all of these tasks so you waste less time finding the right help and spend more time taking care of your house. Clean USA also does residential and janitorial cleaning. We would rather meet you under these circumstances. But if need be, please let us help you take care of water restoration. Contact us today and we will get your home and your life back to normal as soon as possible.